Stony Creek Farms is a planned community of 209 55+ homes on 115 acres with a clubhouse, gated entrance, mature landscape, 5 acres of constructed wetlands habitat and over three miles of nature trails. This property is the jewel of Worcester and their first and only conservation subdivision at 77% open space. In addition to the existing trees, 300 matures will be transplanted to in order to avoid clear cutting and to present every owner with a lot that backs to the woods. This property is so beautiful, sustainable and environmentally conscious that the Montgomery County Lands Trust has chosen it as the site for their future headquarters.
The developer of Stony Creek Farms is Homsher Hill, a "Responsible Land Development" company. The plan is to have the community developed in four phases as shown below.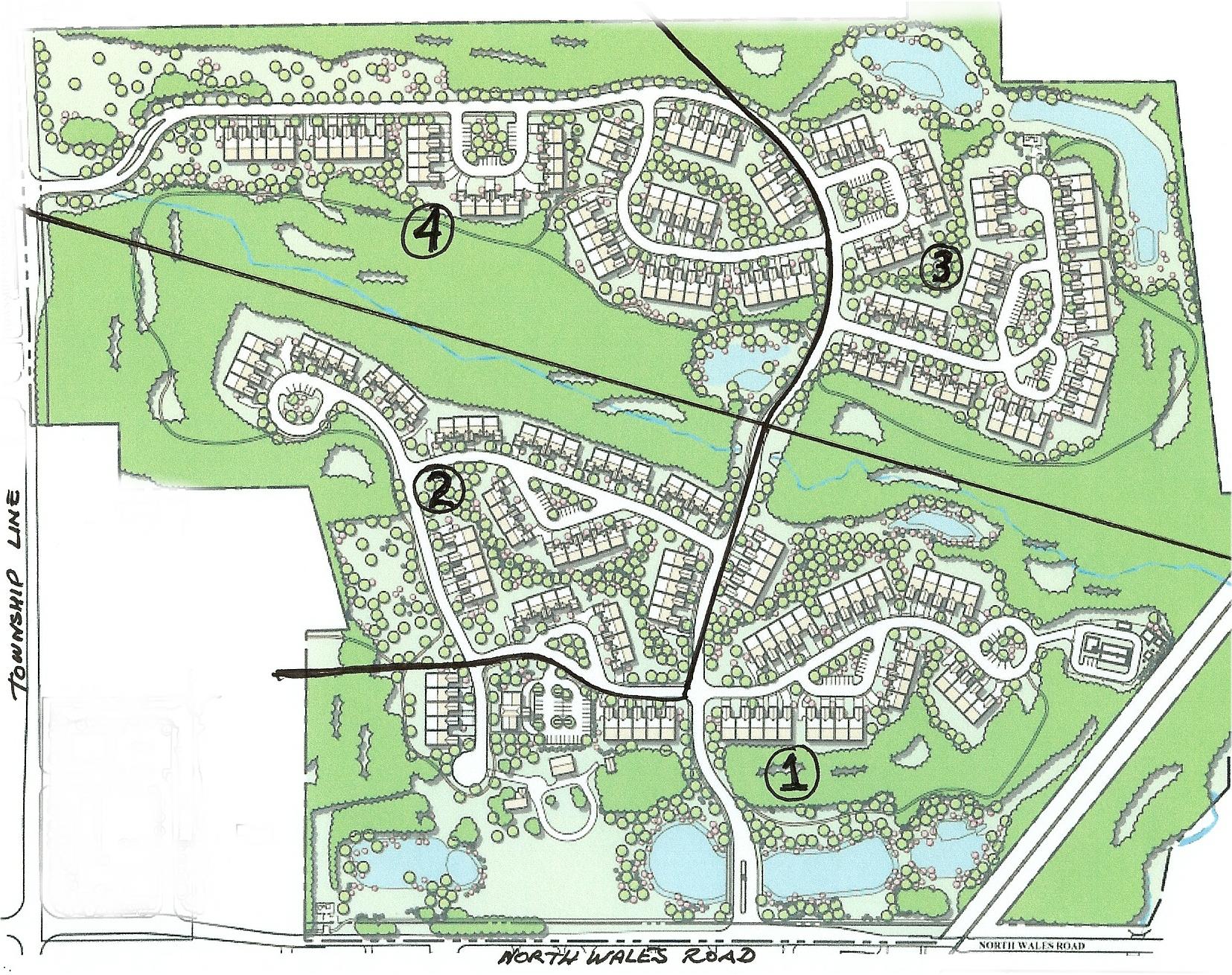 The table below provides information about each of the phases to be developed.